WORKFORCE TRANSFORMATION reaches Indonesia
If you're a business leader, and your company seeks to truly transform its people story in a way that makes significant business impact, we're the name you need to have heard (if you haven't already).
We're HONO, a future-ready HR-tech company, providing transformative solutions across countries. We work beyond the obvious, building for change, marrying AI-backed technology to HR needs.
And now, we're glad to say that after India, Dubai & Singapore we've opened our newest office in Indonesia too.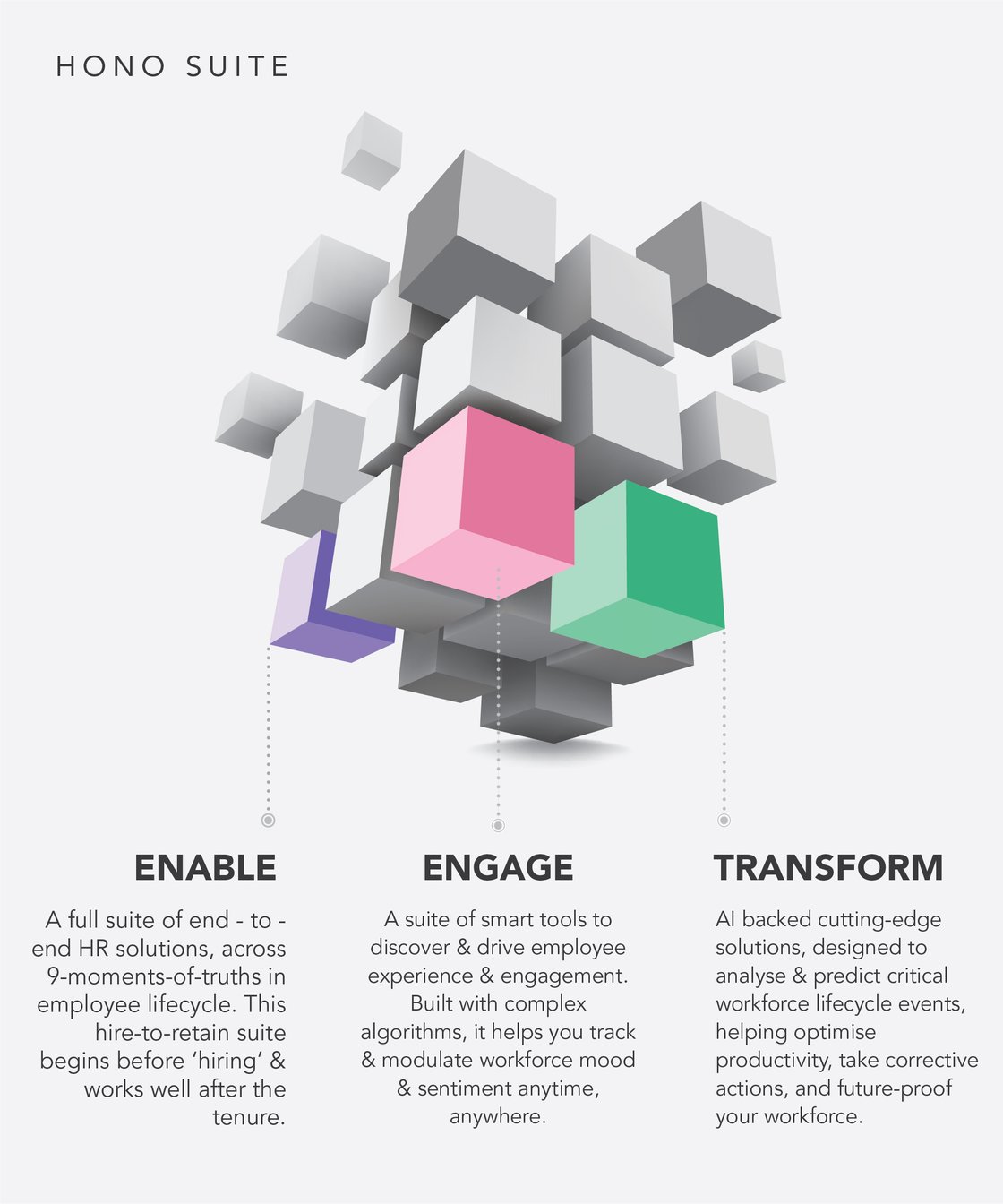 We write to you, since we have worked closely with a slew of important brands across sectors, and believe we have an in-depth understanding of the entire set of unique HR challenges, which businesses face today from problems that a new order of work-world has thrown up post Pandemic from Attrition (the big quit & the silent quit) to Payroll Management (computing, collating and fixing every month) to Leave & Attendance (tackling lack of real-time data & inconsistencies & managing a hybrid working workforce) to Compliances (with teams across geographies).

Sectors, as varied as Manufacturing, IT, Education, and Retail are all facing unique challenges for HR that ranges from managing productivity to ensuring compliances are always in place for a workforce, which spans across geographies and functions across simultaneous shifts.

We're glad to say that not only do we understand such challenges but have also had the foresight to have developed tailor-made solutions.
What's more, HONO does not believe in one size fits all - we customize our deployments (even the ones built for specific sectors) to your unique needs, a strictly one-size-fits-one solution, which replaces all diverse data and processing modules with a single-source-of-truth, an HRMS that is superior to legacy systems which were built for older processes and for a much simpler business environment.
We're proud of our executional excellence and our future-ready technology, which our clients across the globe have experienced, first-hand. Our powerful employee engagement, retention & productivity platform is modular, easy to deploy, easy to use across all screens and accessible over web and a state-of-the-art mobile app.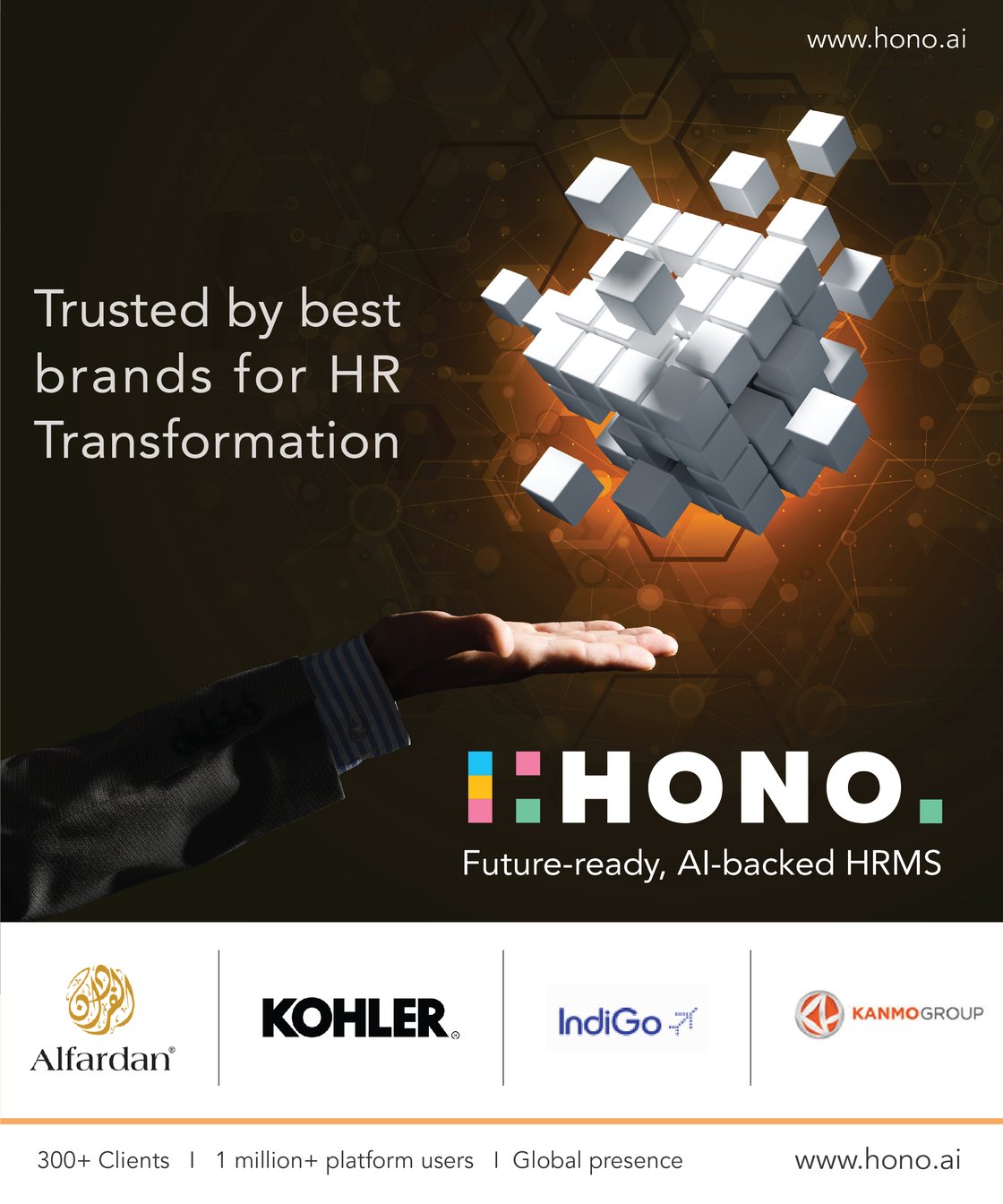 So, if you'd like to make a significant impact to your business by enabling and transforming your HR systems, we'd be happy to take you through our state-of-the-art platform, which promises to boost productivity and free your HR bandwidth for business-critical functions.
All you need to do is tell us, and our team would reach out to you at a time convenient to you. Or you could simply drop in at our Indonesia office. We promise you - our hospitality is as good as our AI-backed HRMS platform.
SUBSCRIBE NEWSLETTER
For HR innovation updates
Download free HR Case Studies
Senior Industry & Consulting Leader, Rajesh Padmanabhan Appointed As Chairman, HONO
Senior Industry & Consulting Leader, Rajesh Padmanabhan Appointed As Chairman, HONO
Senior Industry & Consulting Leader, Rajesh Padmanabhan Appointed As Chairman, HONO