HR CASE STUDY: The Rabbit NBC pulled out of a Hat

As a part of our knowledge-sharing effort, here's an HR CASE STUDY, which gives us tremendous satisfaction in sharing, as it demonstrates the immense impact that the right HR-Tech solution can make if it is truly customized to address the pressing needs of the HR and of business.
It's also a case study, which shows how HR can lead business transformations and impact not only people-aligned matters but also productivity.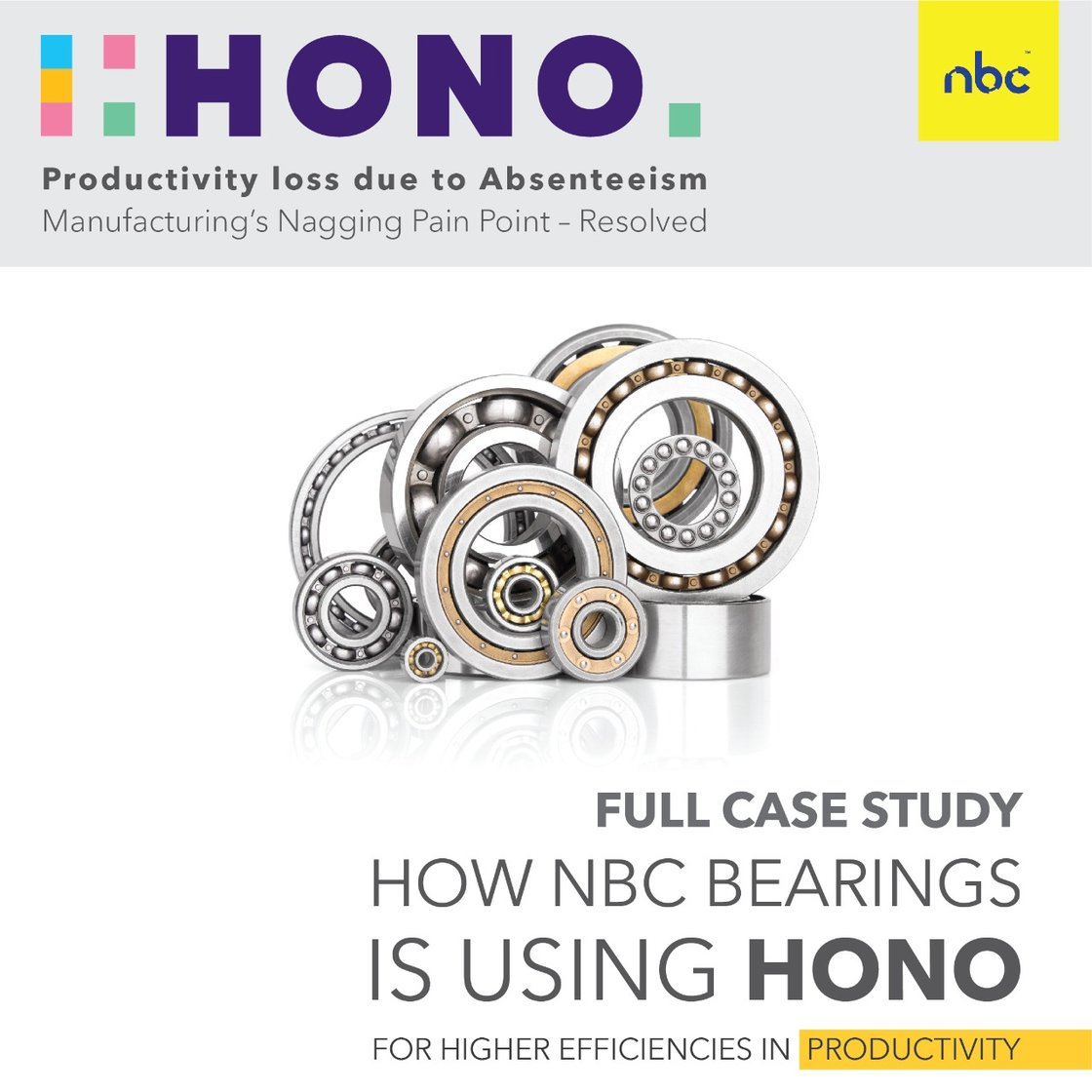 This case study plays out within the haloed precincts of NBC Bearings, a manufacturing giant and a CK Birla Group Company, which - despite its impeccable reputation, Ranked Amongst Top Best Companies To Work For (by Great Place To Work) - was facing challenges that ranged from productivity efficiencies being impacted due to Absenteeism to manual and tactical management of production line personnel and a lack of pre-emptive manpower planning.
NBC was asking questions, which companies from the manufacturing sector, or from any industry vertical defined by labor-intensive work-lines should be asking if they're facing the pressures of managing absenteeism, efficient rostering at scale, changing workflows, delayed and fragmented personnel data:
- Can we get to know in advance when personnel won't be present?
- Can we act on this information at scale?
- Can we save on time and inaccuracies of manually managed rostering?
- Can it be fully automated?
- Is there a way of auto-replacing & auto-rostering?
- Can these be bound by flexible yet pre-set work-flows?
We at HONO responded with our characteristic 'one-size-fits-one' approach, deep-diving into NBC's need and designing for NBC's HR a Productivity Management Platform, replete with custom products like the Artificial Intelligence-backed HONO ARASMAS (Auto-rostering & Shift Management System) that comes with the Personnel Absence Predictor and Auto-replacement, and the touch-less Employee Access Control module.
"We didn't just want an HRMS that is executed for us also - we wanted something that was customized for us, and HONO made the effort of collaborating, studying our problem, and customizing their solution for us."
Sandeep Gautam, CHRO, NBC Bearings
The impact of HONO's customized platform execution was significant for NBC Bearings. It
- Minimized productivity loss (due to production line gaps)
- Took away time-effort on roster management
- Allowed for sharper strategic & tactical manpower planning with AI
- Reduced Manpower costs
- Created a ready database of mapped skills, work-lines & personnel
- Created a single-source-of-truth
The significance of this impact can be understood against the context of the scale of the problem: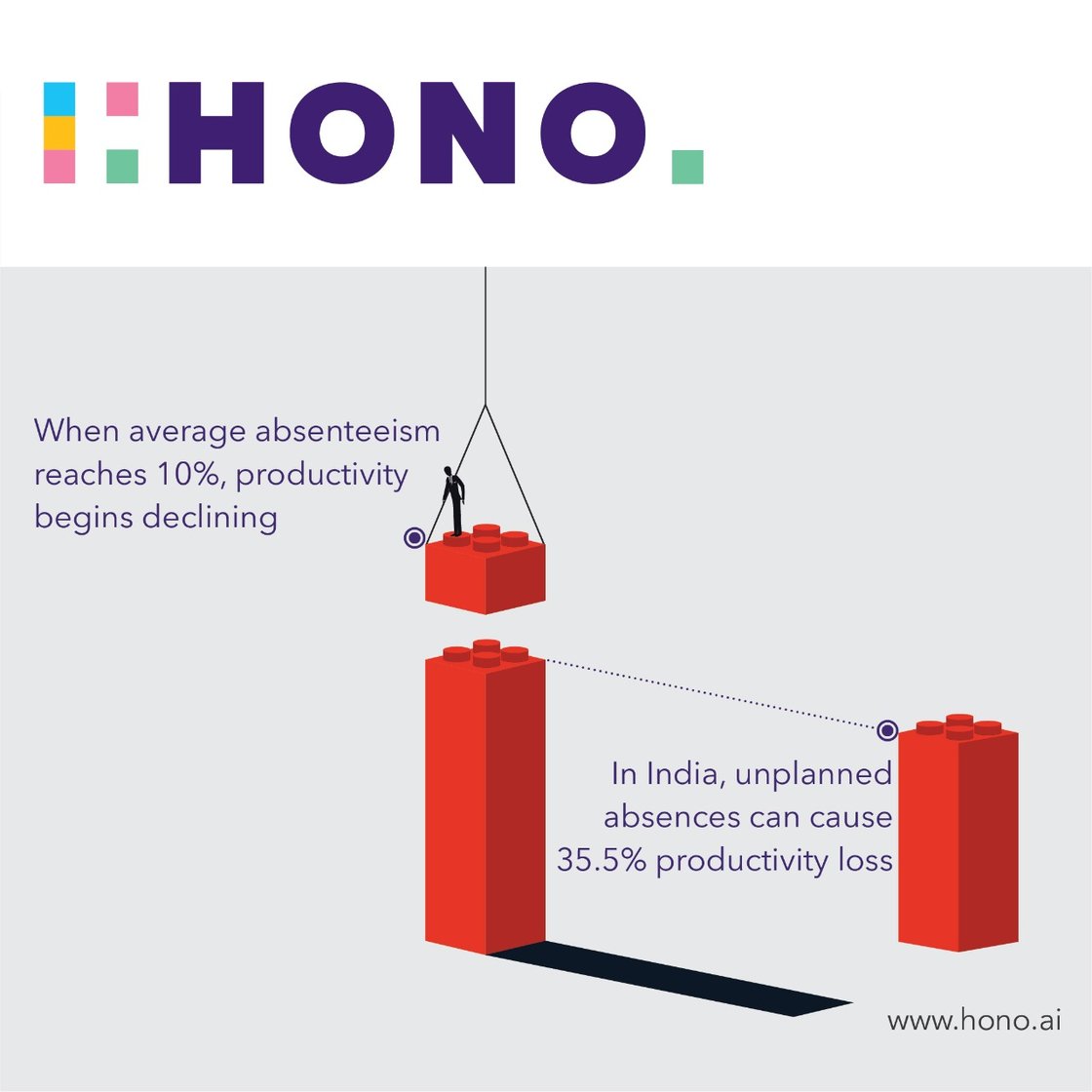 "In India, unplanned absences can cause a productivity loss of as high as 35.5%. Respondents report that unplanned absences can disrupt the work of others by 65%, add to the workload of others by 64%, increase workers' stress levels by 47% and reduce the quality of work output by 45%, among other negative effects, according to a study led by the Society for Human Resource Management…" - People Matters
The NBC Bearings HR Case Study exemplifies the executional excellence and customised approach of HONO's future-ready, AI-backed HRMS suite and specialised solution modules, which have now 1 million + users and 300 + satisfied brands globally.
If you'd like to know more about our Productivity Suite or would like a demo of the solution, we'd be delighted to talk and to schedule a demo consultation for you.
Please feel free to reach out to us.
SUBSCRIBE NEWSLETTER
For HR innovation updates
Download free HR Case Studies
Senior Industry & Consulting Leader, Rajesh Padmanabhan Appointed As Chairman, HONO
Senior Industry & Consulting Leader, Rajesh Padmanabhan Appointed As Chairman, HONO
Senior Industry & Consulting Leader, Rajesh Padmanabhan Appointed As Chairman, HONO